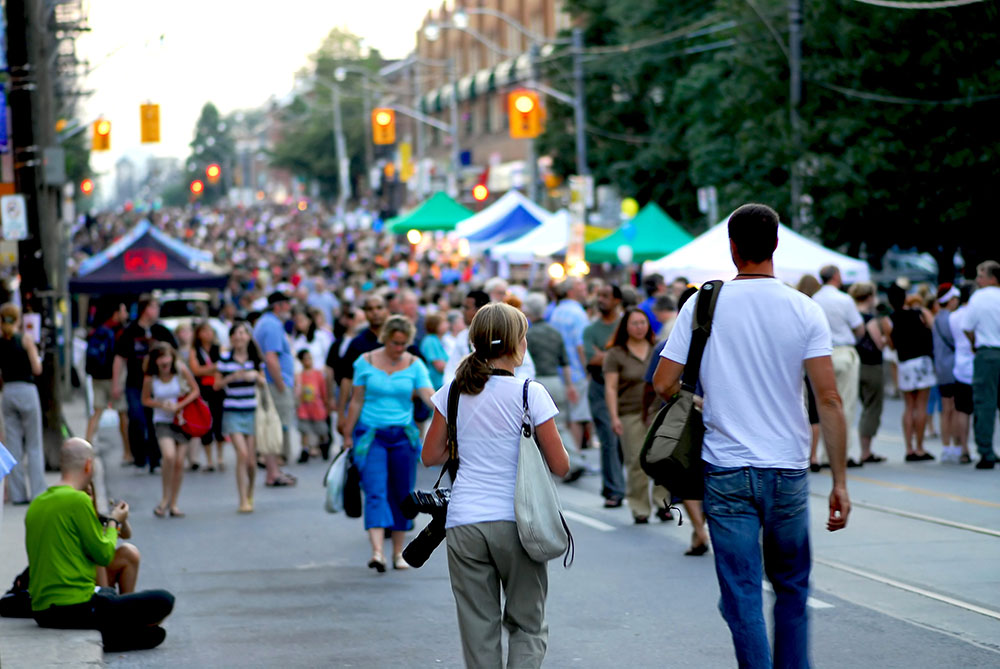 Summer in Minnesota is a beautiful thing. Make the most of it before hibernation season returns by exploring what the Twin Cities has to offer — from neighborhood-wide art experiences to quirky hometown festivals. Here are a few of our top picks for epic summer fun this July:
Hopkins Raspberry Festival
July 13-21st (Main events 19-21st) / Hopkins, MN
Apparently Hopkins used to be a Raspberry growing mecca, and to this day the metro area suburb still celebrates its history with gusto. From parades, street fairs, and fireworks to fishing competitions, "Raspberry Royalty" coronations, a classic car show and oh-so much more, this quirky hometown festival is definitely worth experiencing. Learn more HERE.
Open Streets Minneapolis
July 21st / Lake St. & Minnehaha Ave.
Open Streets pops up in various neighborhoods all summer, with the most timely edition landing in South Minneapolis' Lake & Minnehaha area. In an event that allows the community to take back the streets, literally, you'll be free to traverse a mapped-out expanse of city streets closed down to automotive traffic. Ride bikes, walk, rollerblade, enjoy food vendors, community activities, fun, and games throughout the neighborhood. Learn more HERE.
FLOW Northside Arts Crawl
July 27th / Various Locations
Head over North for this vibrant community-wide art crawl, with artists, galleries, theaters, and businesses opening their doors to showcase the colorful work of creatives living and working in North Minneapolis. Enjoy performances, food vendors, and original art by over 300 artists of various backgrounds, ages, and mediums. Learn more HERE.
Loring Park Art Festival
July 27-28th / Loring Park
Take a stroll through Minneapolis' Loring Park to discover over 140 artists showcasing their wares over the course of two days. Peruse original works in a wide variety of mediums and price points. A fun experience for the whole family, the Loring Park Art Festival also offers tasty food and drink options from local faves such as Anchor Fish & Chips, Sarah's Tipsy Pies, and more. Learn more HERE.