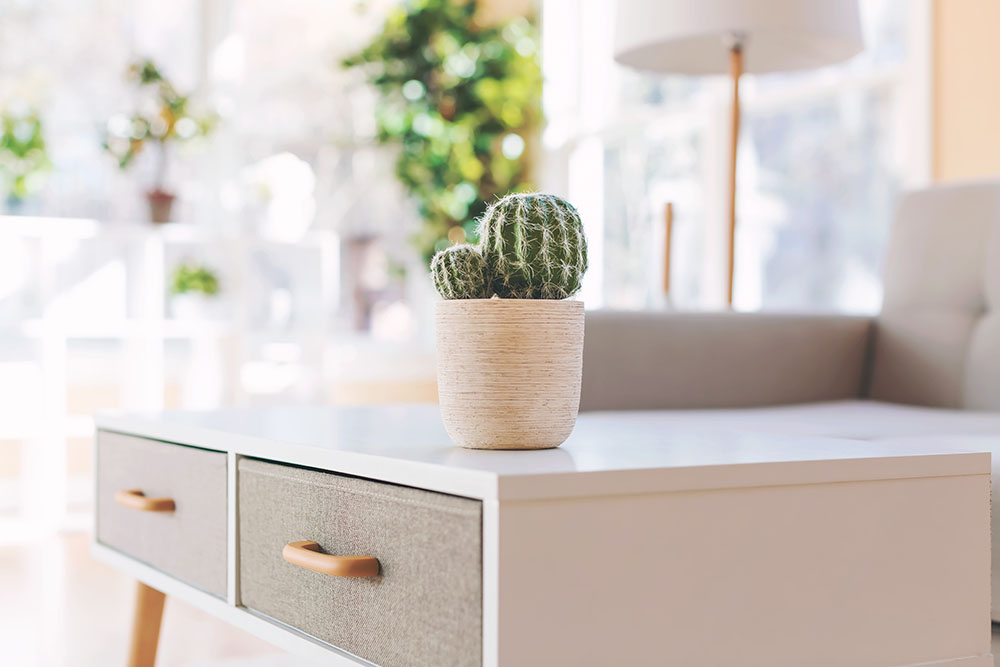 While convenient and comfortable, apartment living can sometimes have us dreaming of spacious entryways, chef-worthy kitchens and sprawling floor plans. However, just because you don't have the square footage, doesn't mean you can't open up your space and make it feel beautiful, bright and airy. Today, we'll run down a few tips and tricks we've picked up over the years — enjoy!
Mirror, Mirror
Do not underestimate the optical illusion power of mirrors when it comes to making your space feel twice as big. Add a large mirror above your couch or mantle, or create a mirror wall with smaller, decorative mirrors hung in a creative way. A large, framed mirror leaned up against a wall is a casually tasteful way to open up the room too. It's easy to find affordable mirrors on Craigslist, at garage sales or at discount retailers around town. Click HERE for more tips on decorating with mirrors.
Clean Color Schemes
Using light, luminous color tones to decorate your space creates an effortless brightening effect. Textiles and furniture in shades of white, soft greys, fun pastels and lighter wood selections will give you that spacious feeling without a heavy focal point in any room. Love color? No problem. Balance those light tones with vibrant potted plants, a few colorful throw pillows and of course, works of art.
Making the Most of Windows
Ok, so your apartment's window game may not be 100%, but that doesn't mean you can't make the most of what you have. Avoid heavy curtains or blinds that can't easily be retracted or hidden. Choose lighter colors when it comes to your window treatments, and look for textiles that allow light to penetrate without sacrificing privacy. Keep the areas near windows clear of clutter or furniture — instead opting for a window-sill height platform, slim bench or console table for potted plants or decorative items.
Declutter Your Life
It's easy for small spaces to become overwhelming when it comes to staying organized. Keep on top of it all by creating a system that works for you. Whether it's throwing out or donating things you don't need on a weekly, monthly or seasonal basis, or developing clever storage solutions, your apartment will feel that much more open and clean with a few adjustments. Click HERE for some tips on decluttering.